Sewing Machine Operator Course
Course

Description

A Sewing Machine Operator is a significant activity job related to the Apparel area. The essential duty of a mechanic is to stitch/sew or synthetic materials to deliver attire.
A Sewing Machine Operator ought to have great visual perception, eye-hand-leg coordination, engine aptitudes and vision (counting close to vision, separation vision, shading vision, fringe vision, and ability to change focus).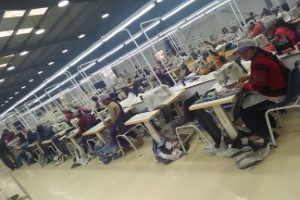 Application National Occupational Standards (NOS) of Sewing Machine Operator Course:
1. Handling the stitching activities using by hand or machine

This unit provides information, skills and performance criteria, needed to sew parts using by hand or machines.

2. Contribute to stitching operations to achieving the quality of the products.

This unit provides performance criteria, knowledge, skills & abilities required to monitor the production quality that undertakes the stitching activities to ensure product meet specifications.

3. Maintain work area, tools, and machines

This unit provides Performance Criteria, data & understanding, and skills needed to prepare or maintain work areas & activities to make sure machines and tools that are maintained as per company norms.

4. Maintain security, health, and safety at the workplace

This OS unit provides knowledge, skills, performance criteria and skills needed to adjust to security and safety that needs at the work that covers procedures to manage, prevent and minimize the self-risk.

5. Comply with regulatory, industry, and organizational requirements

This OS unit provides an understanding of the skills, performance criteria that needed for obliging with legal and ethical needs at the work.

Course Duration
2-3 Months

Sector
Apparel, Made-Up's and Home Furnishing

Sub Sector
Apparel / Made-Up's / Home Furnishing
Our

Project & Training Centres

Project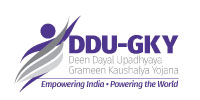 ---
Training Centres

ASMACS Skill Development - Ranchi, Jharkhand
ASMACS Skill - Gurukul - Bhubaneswar, Odisha
Eligibility

Criteria
Min Educational Qualification :
Standard 8th Pass
Min Age for Applying for this Course:
Above 18 Years
Max Age for Applying for this Course:
Below 35 Years