Manual / Shielded Metal Arc Welding
Course

Description

The Manual / Shielded Metal Arc Welding Course held as per WPS (Welding Procedure specification) and can set-up and prepare for operations interpreting the right information from the WPS, obtaining the right consumables and raw materials, etc. and the candidate must know how to use the same in a safe manner following practices that ensure safety for self, others and the work environment and assess weld quality through visual inspection.
Openness to learning, ability to set up and organize own work and determine and solve issues within the course of operating. Understanding the requirement to want initiative and manage self and work to reinforce efficiency and effectiveness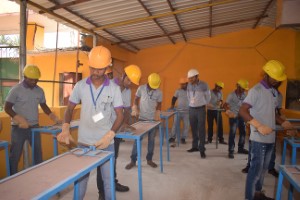 Application National Occupational Standards (NOS) of Manual Metal Arc Welding / Shielded Metal Arc Welding Course:
Manually weld carbon and low alloy steels in 1G/1F, 2G/2F, 3G/3F welding positions using Metal Arc welding/ Shielded Metal Arc welding

This OS unit is about performing manual metal arc welding (MMAW) welding also known as Shielded Metal Arc Welding (SMAW) for producing various types of joints on carbon and low alloy steels in 1G/1F, 2G/2F and 3G/3F welding positions as per specification.

Perform simple manual cutting operations on Carbon steels using oxy-fuel gas

This unit is regarding the competencies of needs for easy manual cutting operations on carbon steels with the help of oxy-fuel gas like oxy-acetylene. The person would be able to carry out simple oxy-fuel cutting operations on carbon steels as per specific instructions are given.

Use basic safety and health practices at the workplace

This OS unit is about knowledge and practices relating to health, safety, and security that candidates need to use in the workplace. It covers responsibilities towards self, others, environment, and the assets.

Work effectively with others

This unit covers basic rules and competencies that a candidate is needed to possess and demonstrate in their behavior and interactions with others at the work. These cover areas like communication rules, discipline, listening, etc.

Course Duration
2-3 Months


Sub Sector
Manufacturing Machinery
Our

Project & Training Centres

Project: DDU-GKY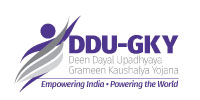 Training Centre

ASMACS Skill Development - Vishakhapatnam, Andhra Pradesh
Eligibility

Criteria
Min Educational Qualification :
Standard 8th Pass
Min Age for Applying for this Course:
Above 18 Years
Max Age for Applying for this Course:
Below 35 Years