Helper Electrician Course
Course

Description

The Applicants for Helper Electrician Course should have theoretical ideas about electrical works expected to help development exercises with great relational skills, communication skills of clarifying and showing improvement of trainees.
In involvement with the electrical field works and be familiar with the nature of the construction area of projects. Furthermore, the trainee should have perception skills to discover needs and familiarity with exchange security rehearses and the area of progress of trainees.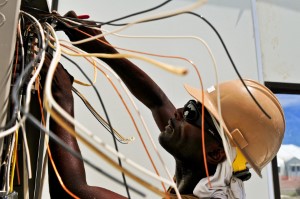 Application National Occupational Standards (NOS) of Helper Electrician Course:
1. Handling different tools and Measuring Devices that relevant to LV Electrical Works

Identify and use materials and tools to execute tasks related to electrical works

2. Carrying out the wall chasing and external threading on MS Electrical Conduits Pipe.

Introduction to the general procedure for conduit fixing and wall chasing for practice and concealed wiring

3. Carry out manual work at construction sites

Introduction to the standard procedure by using appropriate tools for manual excavation and excavation of trench the same

4. Erect and dismantle temporary scaffold of 3.6 m height

Introduction to the standard procedures of dismantling and erection of scaffold using appropriate tools and components (Pipe scaffolding and Cup-lock system)

5. A team to deliver the desired work at the workplace

Introduction to effective communication and team working procedures to be followed at construction sites

6. Work according to the environment, personal health, safety protocol at the construction site

Importance of health aspects, safety, and measures to be followed while operating

Course Duration
2-3 Months


Sub Sector
Real Estate and Infrastructure Construction
Our

Project & Training Centres

Project: DDU-GKY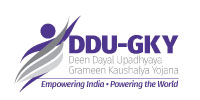 ---
Training Centres

Asmacs Skill Development - Ranchi, Jharkhand
ASMACS Skill Development - NMIET , Bhubaneswar, Odisha
ASMACS Skill Development - ITC - Khandasahi, Cuttack, Odisha
ASMACS Skill Development - Gurukul - Bhubaneswar, Odisha
Eligibility

Criteria
Min Educational Qualification :
Standard 8th Pass
Min Age for Applying for this Course:
Above 18 Years
Max Age for Applying for this Course:
Below 35 Years